Who would you rather be entangled in some variety of hypothetical romantic interest with, Harvey Dent before his Two-Face transition, or "Bruce Wayne" at any point after his world wanderings with the catch that you'd never know about the other side of the proverbial coin?
I'm honestly stuck on which option would be the more perfect setup for a psychological horror movie.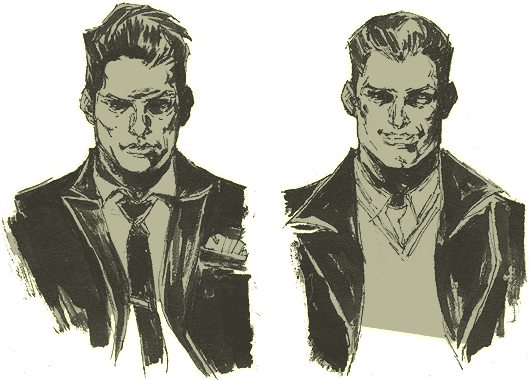 Speaking of setups, this one is coming weeks in advance but I'll be attending the
New York Comic-Con
next month. I'm going with my pal Lex in costume all three days (UH HUH THASSRIGHT), so we should be easy to spot if you want to say hi! Just look for the lanky blonde and sturdy half Asian in various states of ridiculousness. More on that later.
You may remember
my adventures at last year's NYCC
. I have the option of using the professionals' entrance this time around, but I'll probably wait in the regular line with Lex in case any more potential hilarity gold decides to spice up my life. Maybe I'll run into my little chum again. Fingers crossed, guys!